Summer Sock-A-Long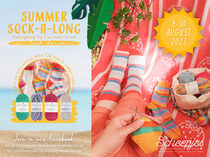 Unwind this summer with a knitted sock project! Whether you're on holiday or enjoying a relaxing staycation at home, this portable project is perfect for creating comfy socks, wherever you are. TheSummer Sock-A-Long, created by Carmen of New Leaf Designs, designer of the 2020 Cosy Moments MAL and 2022 Sassenach KAL, showcases a vibrant sock project for intermediate knitters and adventurous beginners.
During this Summer Sock-A-Long, participants will knit the timeless Classic New Leaf Socks pattern over four weeks, using sister yarns Scheepjes Metropolis and Downtown. Depending on skill level, participants have the option to knit this toe-up design one-at-a-time or as a pair, using circular needles and the magic loop method.
Timetable
Every MAL week starts on Wednesday around noon CEST. In addition to the support in our Official Facebook Group(s), Carmen will share detailed video- and photography her website.
| | |
| --- | --- |
| MAL Week | Week |
| 1 | 9 August 2023 |
| 2 | 16 August 2023 |
| 3 | 23 August 2023 |
| 4 | 30 August 2023 |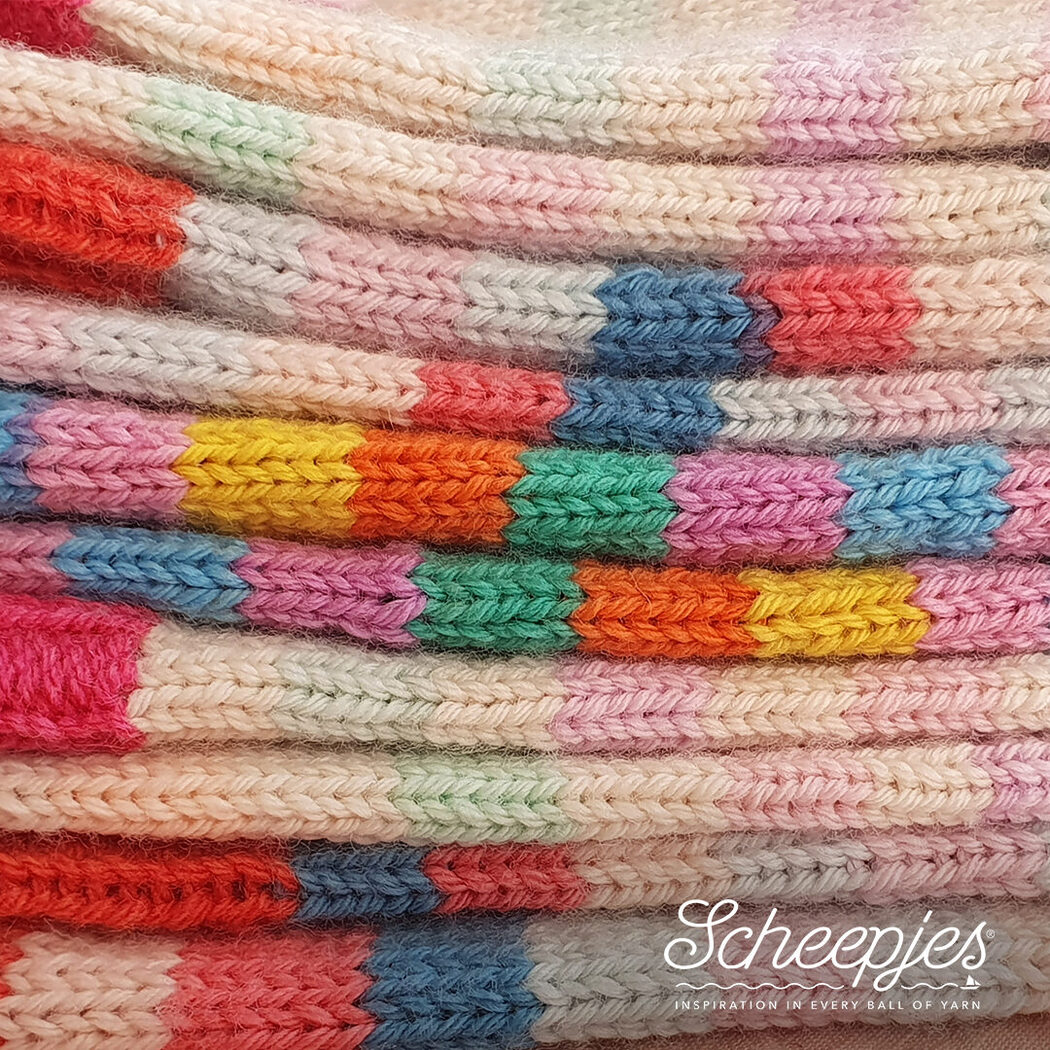 List of Materials
Carmen has chosen five sun-soaked colourways for this project:
Metropolis/Downtown
022 Pasay/402 Morning Mist
059 Montreal/413 Baker's Corner
046 Leeds/412 Museum Square
037 Istanbul/411 Gallery Central
034 Alexandria/403 Leafy Suburb
For a single pari of socks, one ball of Metropolis is needed, depending on the size 1 (1: 2: 2: 2: 2) ball(s) of Downtown are used.
Additionally, a pair of 2.25mm circular knitting needles are necessary, including a 80cm cable for knitting one sock at a time. You can also knit two socks at a time, using a 100cm cable!
Pattern
The pattern for the Summer Sock-A-Long will be available digitally over two channels:
A print-friendly version PDF via Ravelry voor €6,99*
Via Carmen's website the pattern can be used for free
*Prices may be subject to some variation based on local currency, time of purchase and taxes.

About the Designer
Carmen resides in the southern part of the Netherlands and has her own cosy craft studio at home, surrounded by a wide array of yarns. Knitting and crochet have been her cherished pastimes since 2011, gradually evolving into something much more significant. Carmen's journey took a promising turn when in 2019 she made the courageous decision to pursue her passion for design full-time, fulfilling one of her lifelong dreams. Carmen shares her design adventures, challenges and insights through her Instagram, Facebook, website and podcasts.