Information
Scheepjes CAL 2017 - Hygge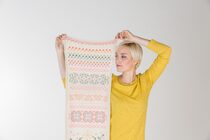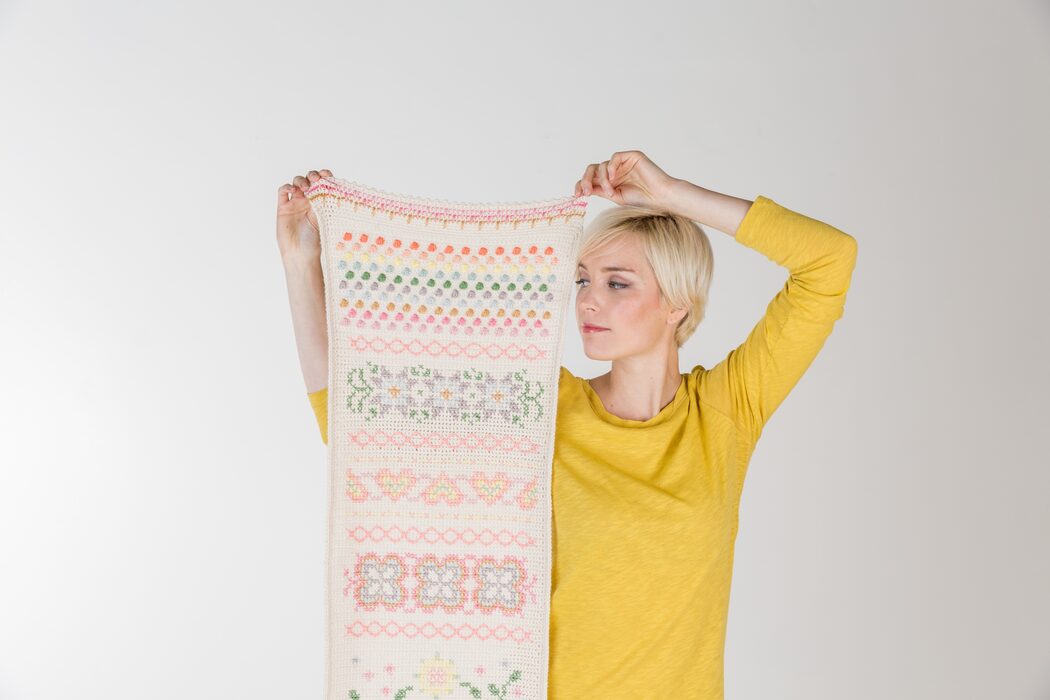 'Hygge' (pronounced 'Hoo-ga') is a Danish word, which means cosiness. Imagine being in a warm and welcoming environment whilst enjoying the good things in life. Snuggling on the sofa crafting, enjoying a good meal, wearing your favourite sweater, drinking a warm cup of tea, getting together with friends to talk and create, its all Hygge.
Designer Kirsten Ballering from blog Haak Maar Raak has been working with Scheepjes to plan this beautiful Scandinavian themed crochet-along. From the very first Scheepjes CAL, people have been asking when the famous Stone Washed yarns will appear in a CAL and now we can tell you that will be this year! We teamed it up with our colourful Catona yarns for a beautiful contrast. Kirsten was inspired by traditional Scandinavian designs to decorate this wrap with a combination of both crochet and cross-stitch.
The CAL will start on Wednesday February 15th. Over 14 weeks you will create a beautiful winter warmer shawl to become the perfect Hygge companion. Wrap it around your shoulders for a cosy night in whilst reading a book or watching your favourite TV shows. Every Wednesday a new part of the pattern will be released. The patterns are available in English UK terminology as well as US terminology, Dutch and Swedish. As always, Esther from It's All in a Nutshell blog will be one of your Hygge friends joining you on this project, helping you learn new skills along the way.
Join our Scheepjes CAL through the Dutch and International Facebook group or via Scheepjes.com.
Kits are available in 5 colour themes: Rainbow, Pastel, Juwel, Simy's Choice (The Danish Mermaid) & Girls Night In.
Would you like to buy a CAL2017 kit? Find your Scheepjes dealer here.
R.R.P. € 48,20 / £ 40,79 / USD 49,99.