Grannies for Grannies (and Granddads!)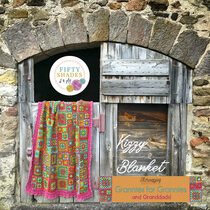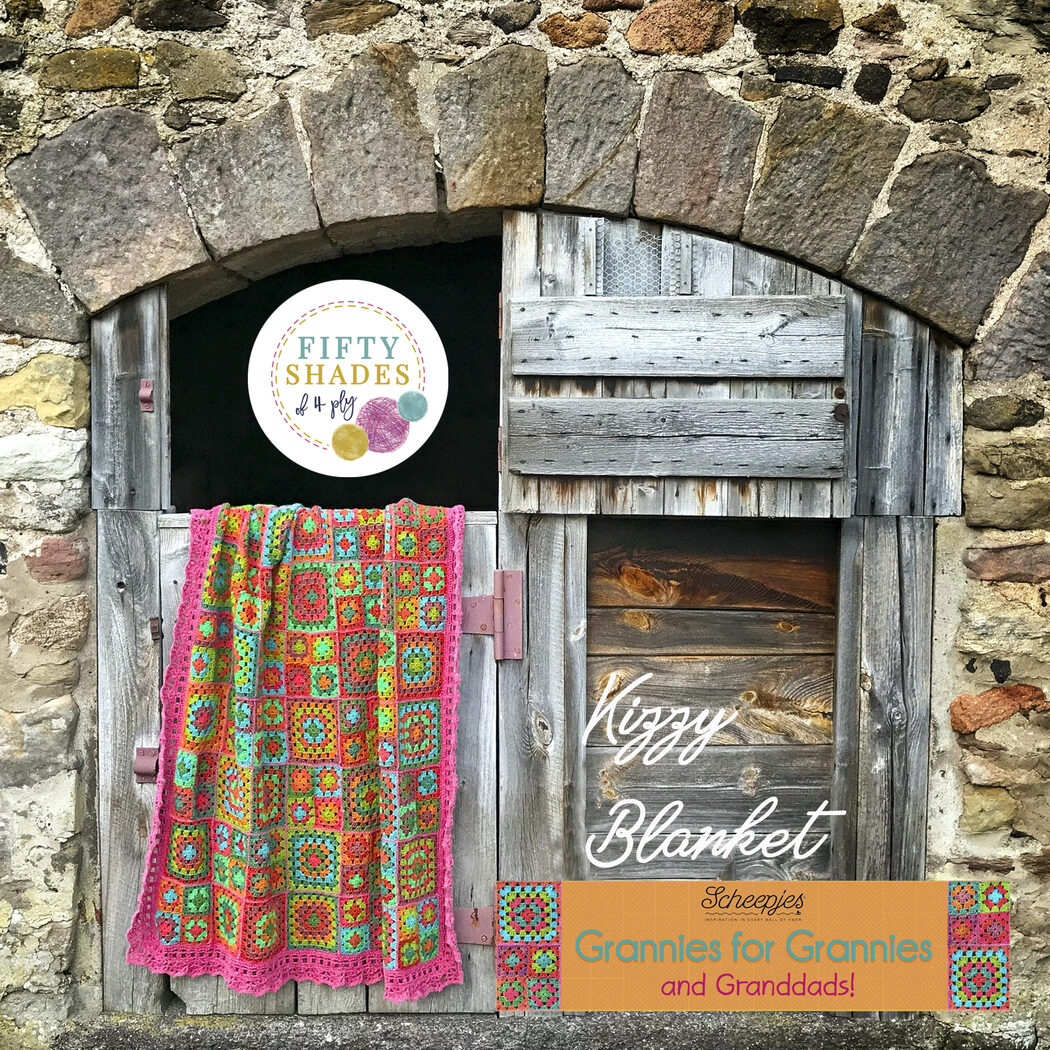 During these uncertain times of self-isolation and quarantine, feelings of anxiety, worry and loneliness can start to take hold of us. Many of you are sitting at home feeling helpless, immobile, and inevitably bored, unable to help those in need beyond keeping your 2m distance.
For those of you seeking a positive outlet to occupy your hands and mind at this time, we have created our special Grannies for Grannies (and Granddads!) project; a Call To Action for absolute beginners and advanced crocheters alike, where the ultimate goal is to offer your make to a loved one, someone elderly, or a more vulnerable member(s) of your community who may be in full isolation, all the while reducing your own stress and anxiety levels through the mindful practice of crochet. Win win!
Tell your friends, tell your family, and especially anyone you know who has been wanting to learn to crochet but has never had the time! Many of us are stuck at home, so NOW could be a great opportunity to pick up a new craft!
Read more about the background of how and why this project was put together, find all the details and special IMPORTANT INFORMATION on delivery from our Creative Director - Simy, along with the video tutorial links here.
Pattern
Our Grannies for Grannies (and Granddads!) project features the crocheted Kizzy Granny Square Blanket, designed by Maria of 50 Shades of 4 Ply blog, with video tutorials (for both right and left-handed crocheters) provided by Esther of It's All in a Nutshell blog to offer support and detailed technical explanations to the absolute beginners who will be joining this Project.
This accessible pattern comprises of multiple Granny Squares made in Granny Stitch which are to be individually made and then crocheted together. The border in the original pattern is more suited to intermediate and advanced-level crocheters, and Esther is kindly making suggestions in her videos for an alternative, simpler border especially for those new to our craft. We hope that making the Kizzy Granny Square Blanket will provide you with a relaxing and mindful outlet no matter your experience or skill level.
The pattern is available for FREE on Maria's blog and on Ravelry.
Esther's video tutorial is available on her blog.
Yarn
The original blanket is crocheted using Scheepjes River Washed yarns but here are some nice alternatives that are lighter on the pocket. This project is perfect for varying between different colours and yarns. It would also be a wonderful stash buster project! We would like to highlight a few alternatives:

Blanket delivery and handling
Our ultimate goal in running this project and through encouraging each other to spend our time 'digitally' crafting together, no matter our skill level, is to come together as a community and make something thoughtful for our loved ones, elderly friends or family members, and those who could be feeling especially vulnerable and lonely at this time. The blankets symbolise a piece of the outside world that will join them in their isolation and remind them that people are thinking of them, all the while brightening up their space. We encourage you to make your blankets bright and colourful to add a little joy and cheer.
We recommend delivering your blankets to the following: An elderly neighbour, a vulnerable adult or child, a grandparent, a hospice, a local care home.
Before delivering your blankets, we wish to highlight the following:
The COVID-19 virus can remain infectious on surfaces for up to three days
Please take care to isolate your blankets for three days in a sealed bag or box prior to drop-off
Once bagged or boxed, place your blanket somewhere it won't be potentially contam-inated such as in your garage, a spare bedroom, or in the boot of your car
Take extra caution when handling your sealed blanket prior to drop-off and consider wearing gloves to avoid contaminating the surface of your package
Remember to pop a note on the blanket explaining why the receiver is obtaining the blanket and that they too should take extra care opening the package as it may have been externally handled.
Join in!
Our Grannies for Grannies (and Granddads!) project will be announced on the Scheepjes Facebook page and we encourage all participants to join our Official Facebook Groups where members can benefit from the support and interaction of our online community from the comfort and convenience of your home.
During this project, we kindly ask all participants to share WIP images and a drop-off image of their final project . You can do this in our Official Scheepjes Facebook Groups, as well as on your personal Instagram page with hashtags #ScheepjesWIP and #ScheepjesGranniesForGrannies.
All information, including links to Esther's video tutorials, will be made available both on the Scheepjes Facebook page and inside our groups. Our highly knowledgeable mods and admins will also be present to assist newcomers by answering any questions.
Join our Facebook Groups!
International
Dutch
Video tutorial right-handed (UK terms)
Video tutorial left-handed (UK terms)