Submenu
Scheepjes CKALs

Scheepjes Dawn Chorus CKAL

Scheepjes CALs

Scheepjes Colour Lab CAL

Scheepjes CAL 2020 - d'Histoire Naturelle

Scheepjes CAL 2019 - Rozeta

Scheepjes CAL 2018 - Ubuntu

Scheepjes CAL 2017 - Hygge

Scheepjes CAL 2016 - Last Dance on the Beach

Scheepjes CAL 2015 - Flight of Fancy

Scheepjes CAL 2014

Scheepjes Make-A-Long

Christmas Tangle Blanket MAL

Scheepjes KALs

CALs and MALs sponsored by Scheepjes

Around the Bases CAL 2015

Sophie's Universe CAL 2015

I want that Bag CAL 2015

Projects & Kits
Simply Crochet Hook 'n' Learn CAL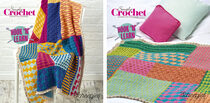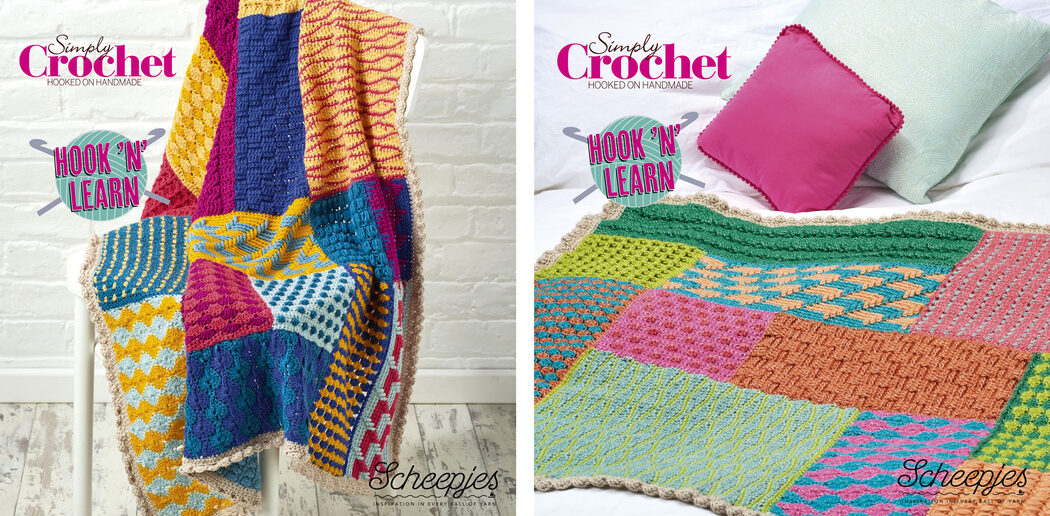 Scheepjes is the proud and official sponsor of the Simply Crochet Hook 'n' Learn CAL. The purpose of this CAL designed by Lucy Croft, is to learn and master 13 stunning crochet stitches while creating a gorgeous sampler blanket. Each month participants will be guided by patterns and walkthroughs in Simply Crochet magazine, and supported by dedicated Hook'n'Learn tutorials on the Simply Crochet Yarniversity channel. A Hook'n'Learn Facebook page will be created to share your makes. You can also tag on Facebook and Instagram using #SChooknlearn.
On February 22nd the first part of the pattern will be released in Simply Crochet Magazine.
The patters are also available via Ravelry.
Scheepjes Hook 'n' Learn kits
Scheepjes offers the one and only official and complete kits for this CAL to you: a Stone Washed XL version and a Colour Crafter version. The kits contain all the yarn needed (28 balls of Scheepjes Stone Washed XL or 9 balls of Scheepjes Colour Crafter) AND an Official Simply Crochet Hook 'n 'Learn label.
The kits are now available at your Scheepjes Dealer.