Royal Garden Blanket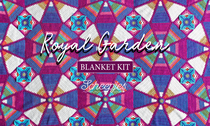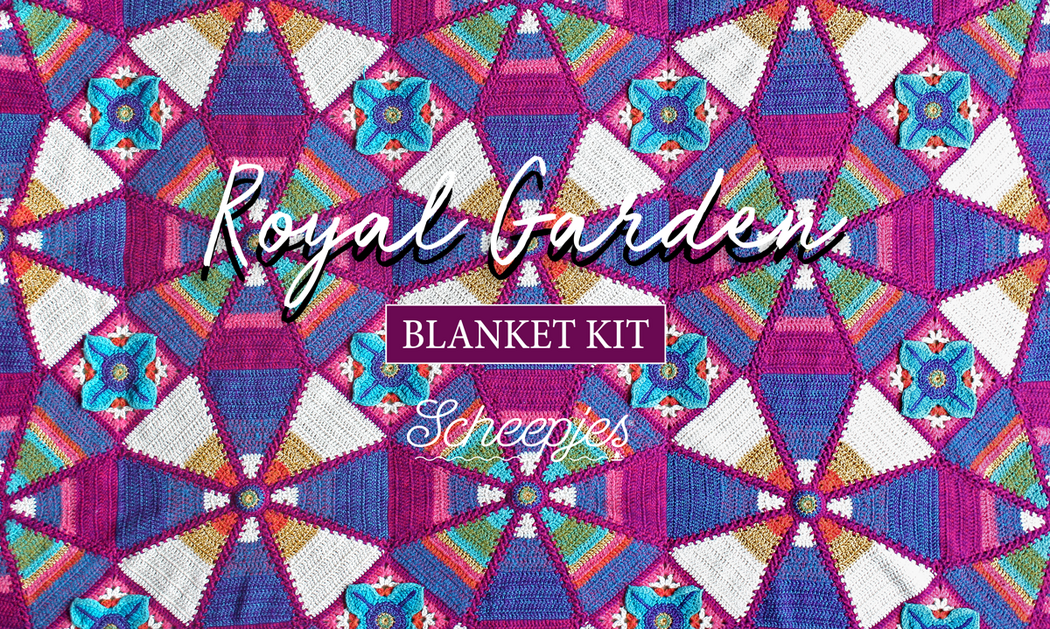 We proudly present our two NEW and EXCLUSIVE Scheepjes kits: The Royal Garden Blanket designed and created by the well-known Jane Crowfoot, also known by her designer name Janie Crow. Two brand-new kits were created with our Colour Crafter or Stone Washed & River Washed yarns, so that every crafter can crochet their very own Royal Garden Blanket measuring ± 162x162cm.
"This pattern was inspired by my trips to the Green Hotel, Mysore, India. There are lots of places within the hotel and its surrounding grounds to sit and relax, but one of my favourite places is the coffee shop..." - Jane Crowfoot
Inspired by the intricate and vibrant terracotta tiles decorating the floor combined with the patchwork layout of the main garden of the Green hotel, the Royal Garden Blanket is an ode to this marvellous place in Mysore. To transform her fond memories into a tangible project, she incorporated the tiles' motif and the blooming flowerbeds of the garden into this geometric design, resulting in a striking blanket that will be a centrepiece in any living space.
By selecting colours from our extensive range of Colour Crafter and Stone Washed & River Washed yarns, designer Jane and Scheepjes collaborated to create two incredible kits exclusive to Scheepjes for her striking Royal Garden Blanket. Each kit contains the 16-page pattern booklet in Dutch and English as well as all the required yarns to crochet the complete design.
Colour Crafter Kit: RRP € 65 / £ 49.99 / $ 79.95
Stone Washed & River Washed Kit: € 129 / £ 119.99 / $ 149.95
Would you like to buy an Royal Garden Blanket Kit? Go to our Store Locator for the nearest Scheepjes dealer.
Colour Crafter Kit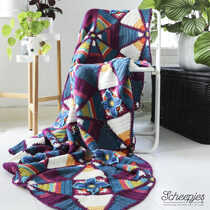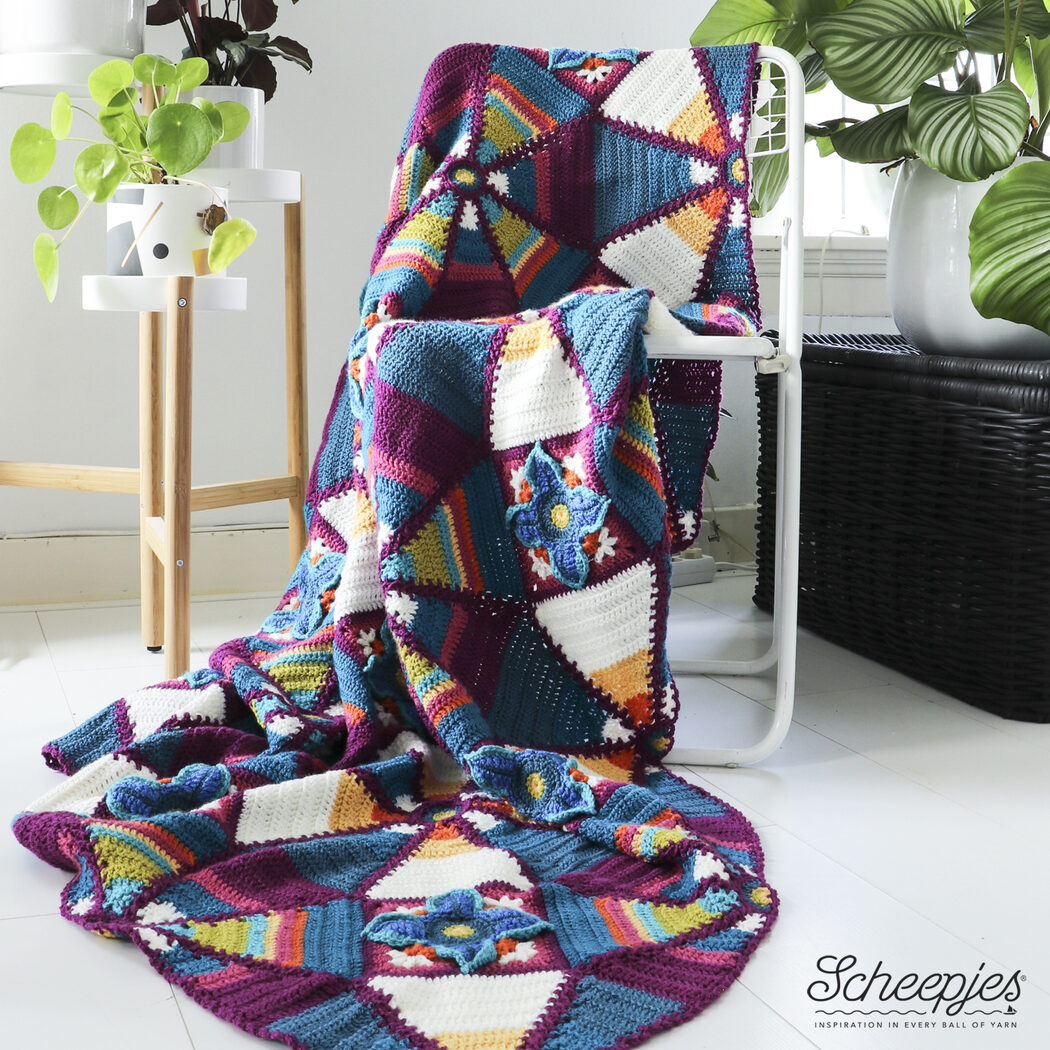 Scheepjes Colour Crafter is a beloved anti-pilling yarn and an everyday essential for crafters. Made from 100% Premium Acrylic, this DK Weight yarn is available in a vast range of 93 colours. With a silky soft look and feel, Colour Crafter is lightweight, hypoallergenic and easy care, perfect for creating all kinds of projects, in particular blankets, accessories, children's toys and garments!
Stone Washed & River Washed Kit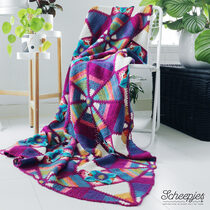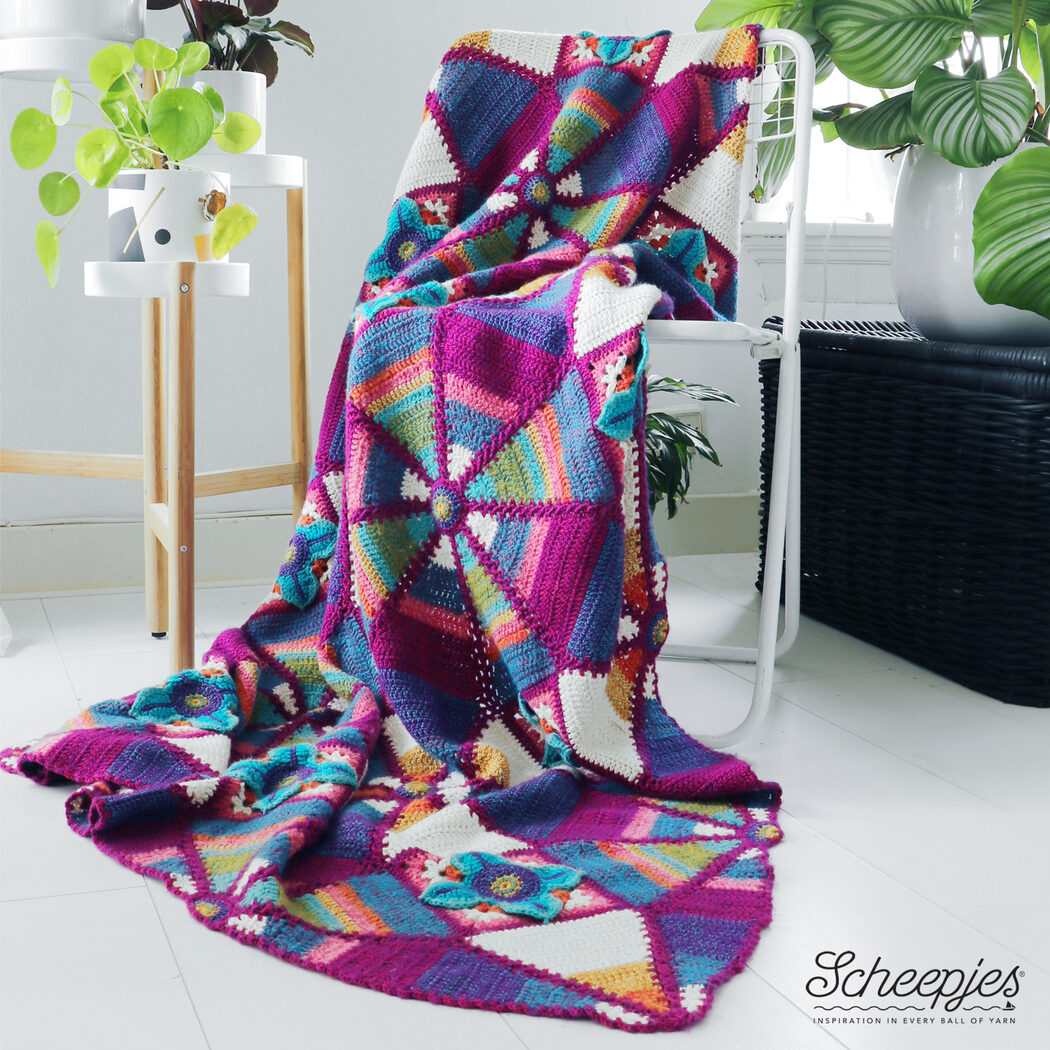 Scheepjes Stone Washed and Scheepjes River Washed go hand in hand as they share the same qualities. The characteristic look of Stone Washed is achieved by filling the ecru-coloured, cotton 'core' of the yarn with a fluffy acrylic fibre in contrasting colours. River Washed, like Stone Washed, also has a coloured 'core' (non-ecru) that provides the same contrasting look. Both yarns are made from a 78% Cotton and 22% Acrylic blend, and provide a soft, woolly feel. These Sport Weight yarns are breathable and have a rustic look, making it perfect for home decor projects like the Royal Garden Blanket!
Kit contents
| | | |
| --- | --- | --- |
| | Scheepjes Colour Crafter | Scheepjes Stone Washed & River Washed |
| Yarn A | 1829 Wilnis x 3 balls | 941 Colorado x 5 balls |
| Yarn B | 1061 Meppel x 5 balls | 942 Steenbras x 10 balls |
| Yarn C | 1708 Alkmaar x 3 balls | 949 Yarra x 5 balls |
| Yarn D | 1023 Tiel x 2 balls | 943 Mekong x 3 balls |
| Yarn E | 1712 Nijmegen x 1 ball | 951 Amazon x 2 balls |
| Yarn F | 2011 Geraardsbergen x 1 ball | 948 Danube x 1 ball |
| Yarn G | 1711 Leeuwarden x 1 ball | 944 Nile x 2 balls |
| Yarn H | 2015 Bastogne x 1 ball | 952 Rhine x 2 balls |
| Yarn I | 1005 Barneveld x 4 balls | 801 Moonstone x 6 balls (Stone Washed) |
| Yarn J | 1081 Gouda x 1 ball | 809 Yellow Jasper x 2 balls (Stone Washed) |
New Stock: Colour Crafter Kits
Due to the huge success following the launch of our Exclusive Royal Garden Blanket kits, we have created additional Colour Crafter kits! Please note, however, that these new kits contain alternative colour 1828 Zutphen instead of the similarly-coloured 1061 Meppel. There will be a special sticker on the side of the box indicating the change of colour.
About the designer
Jane Crowfoot, also known by her designer name Janie Crow, is a widely known and successful designer of both crochet and knitting patterns. After working in the yarn and handicraft industry for the last 20 years, she became one of the leading designers who revived crochet hobby craft in the United Kingdom, not to mention she became the Craft Influencer of the Year 2020! Her extensive and diverse portfolio consists of gorgeous blankets to wearable accessories with floral themes, bold and beautiful colour palettes, and experimentation with combining various techniques. Discover all her showstopping projects via her blog.