Information
Join the first ever Scheepjes Knit A-Long and enjoy a unique collaborative knitting experience! Carmen Jorissen of New Leaf Designs has been inspired both by the book and hit TV series Outlander and fond memories of holidays spent in the Trossachs and Cairngorms National Parks. The Sassenach KAL intends to transport knitters from far and wide on a journey through the majestic Scottish landscapes.
Carmen has designed a pair of complementary cushion covers exclusively for the Sassenach KAL. Knitted using the stranded colourwork technique, each has its own nature, reflecting the spirit of the two main Outlander characters. The Claire cushion features sophisticated motifs based on medicinal herbs while the Jamie cushion includes tartan patterning. Both are knitted with Scheepjes Metropolis, an Extra Fine Merino Wool blend yarn known for its warmth, soft touch and lightly heathered appearance.
Timeline
The KAL was announced on 12 January 2022 and will begin on 23 February. A week prior to the start, a Tips & Tricks document will be shared with participants. On 11 May, the KAL will conclude with the reveal of the bonus project.
KAL Kits
Three colour palettes have been thoughtfully selected for the Sassenach KAL kits. Choose from Erica (heather) influenced by Highland scenery, Rosa (rose) or Cirsium (thistle) based respectively on the English and Scottish national emblems. Scheepjes have put together three kits for the Sassenach KAL that conveniently include all the yarn required plus a selection of haberdashery to complete two cushion covers and a bonus project. For participants who prefer to create their own individual colour schemes, endless colours combinations are possible with 80 sublime shades in the Metropolis range to choose from.
Kit Content
Scheepjes Metropolis yarn (75% Extra Fine Merino Wool, 25% Nylon; 50g/200m and 10g/40m)
Cirsium colourway:
Yarn A: 067 Buenos Aires x 3 balls (2 x 50g; 1 x 10g)
Yarn B: 004 Kabul x 2 balls
Yarn C: 035 Seoul x 2 balls
Yarn D: 007 Philadelphia x 2 balls
Yarn E: 064 Kraków x 2 balls
Yarn F: 069 Miami x 2 balls
Rosa colourway:
Yarn A: 073 Izmir x 3 balls (2 x 50g; 1 x 10g)
Yarn B: 019 Marseille x 2 balls
Yarn C: 023 Monterrey x 2 balls
Yarn D: 026 Depok x 2 balls
Yarn E: 042 Lagos x 2 balls
Yarn F: 008 Beirut x 2 balls
Erica colourway:
Yarn A: 056 Almaty x 3 balls (2 x 50g; 1 x 10g)
Yarn B: 006 Taipei x 2 balls
Yarn C: 051 Marrakech x 2 balls
Yarn D: 057 Milan x 2 balls
Yarn E: 017 Multan x 2 balls
Yarn F: 016 Karachi x 2 balls
Haberdashery items
2 x 60cm zips
2 x checked buttons (for bonus project)
1 x kilt pin (for bonus project)
Other
1 x Letter from the designer (English + Dutch only)
Additional project materials (notincluded in kit):
2.5mm circular knitting needle 80cm
2 x 3mm circular knitting needles 80cm
2 x cushion inserts (50 x 50cm)
Sewing needle + matching thread
Stitch markers (optional, but very helpful)
Cirsium colourway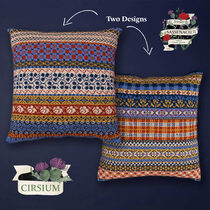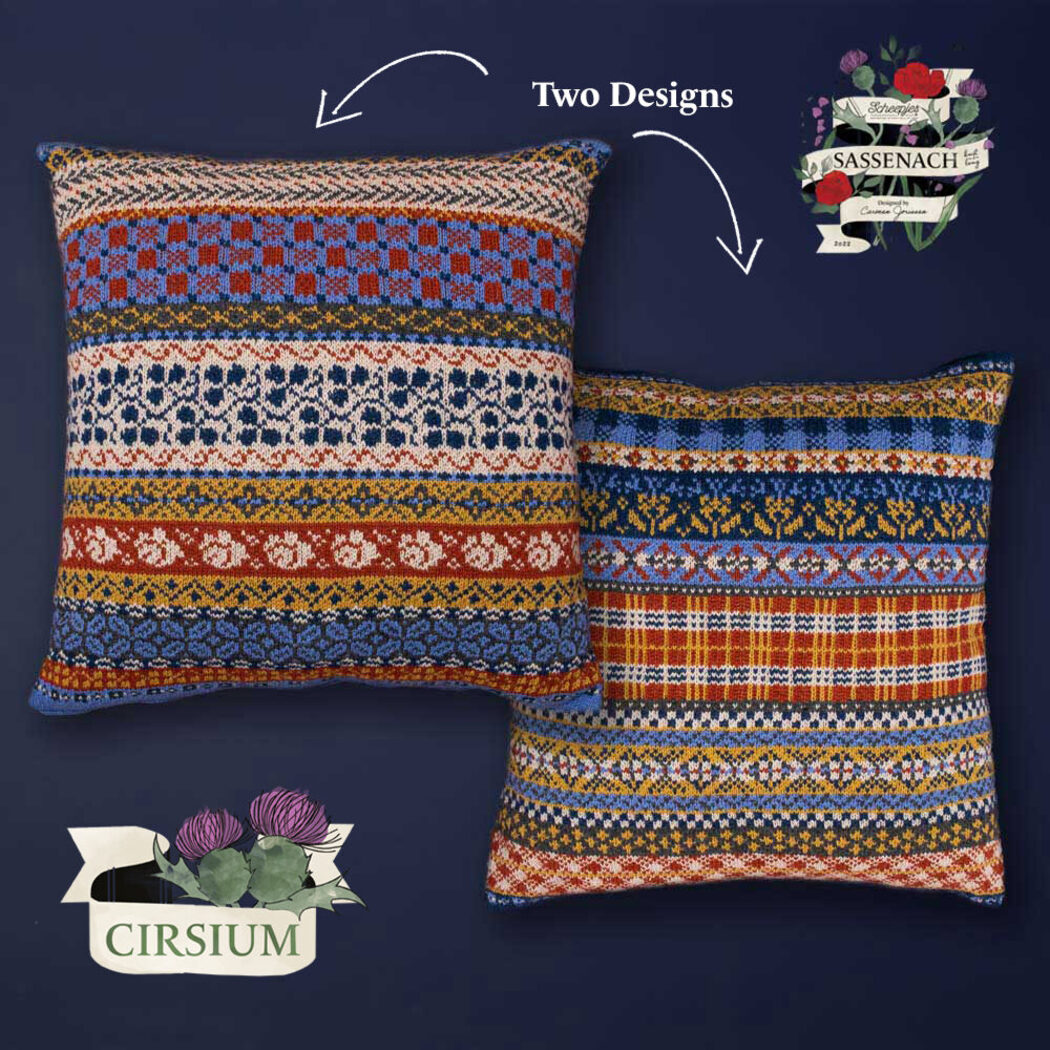 Rosa colourway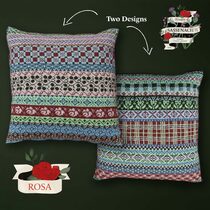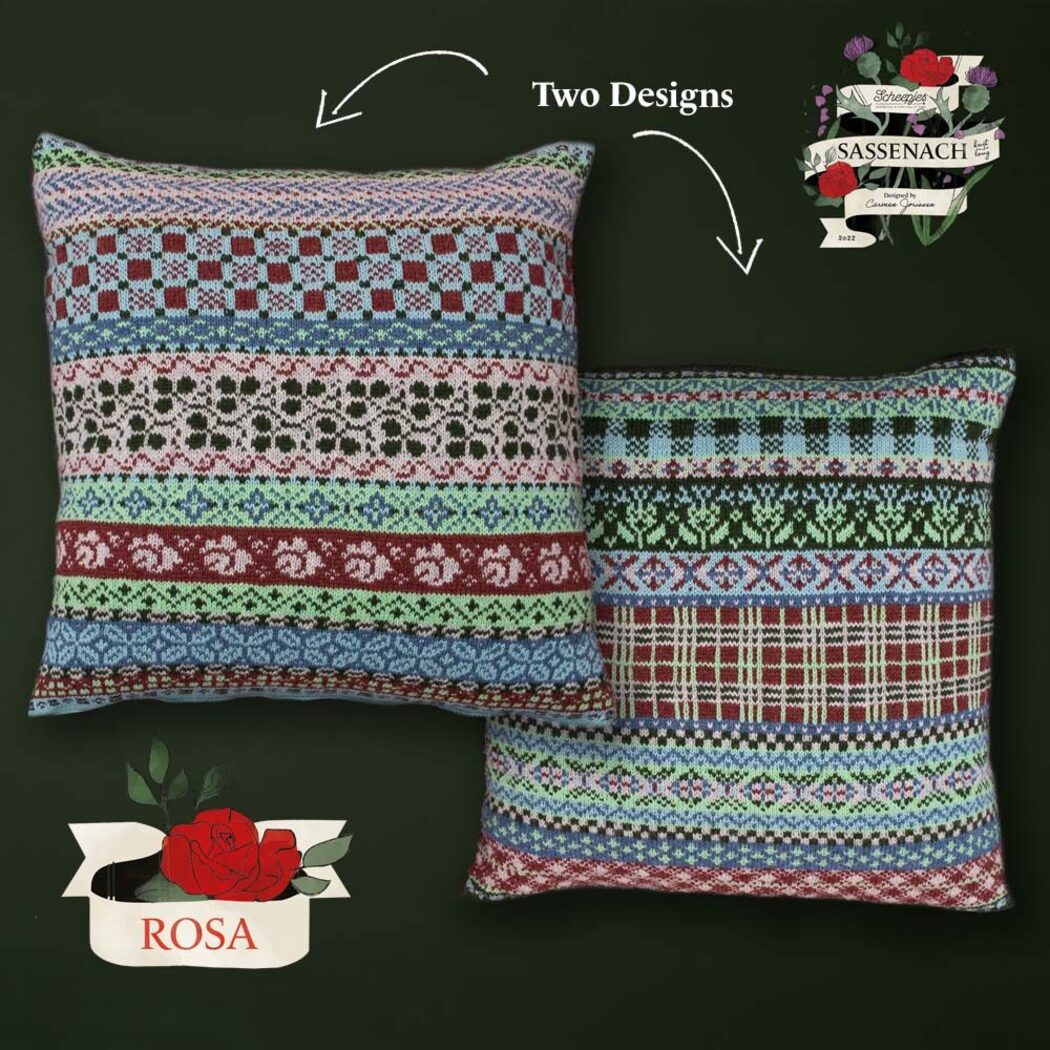 Erica colourway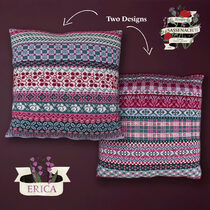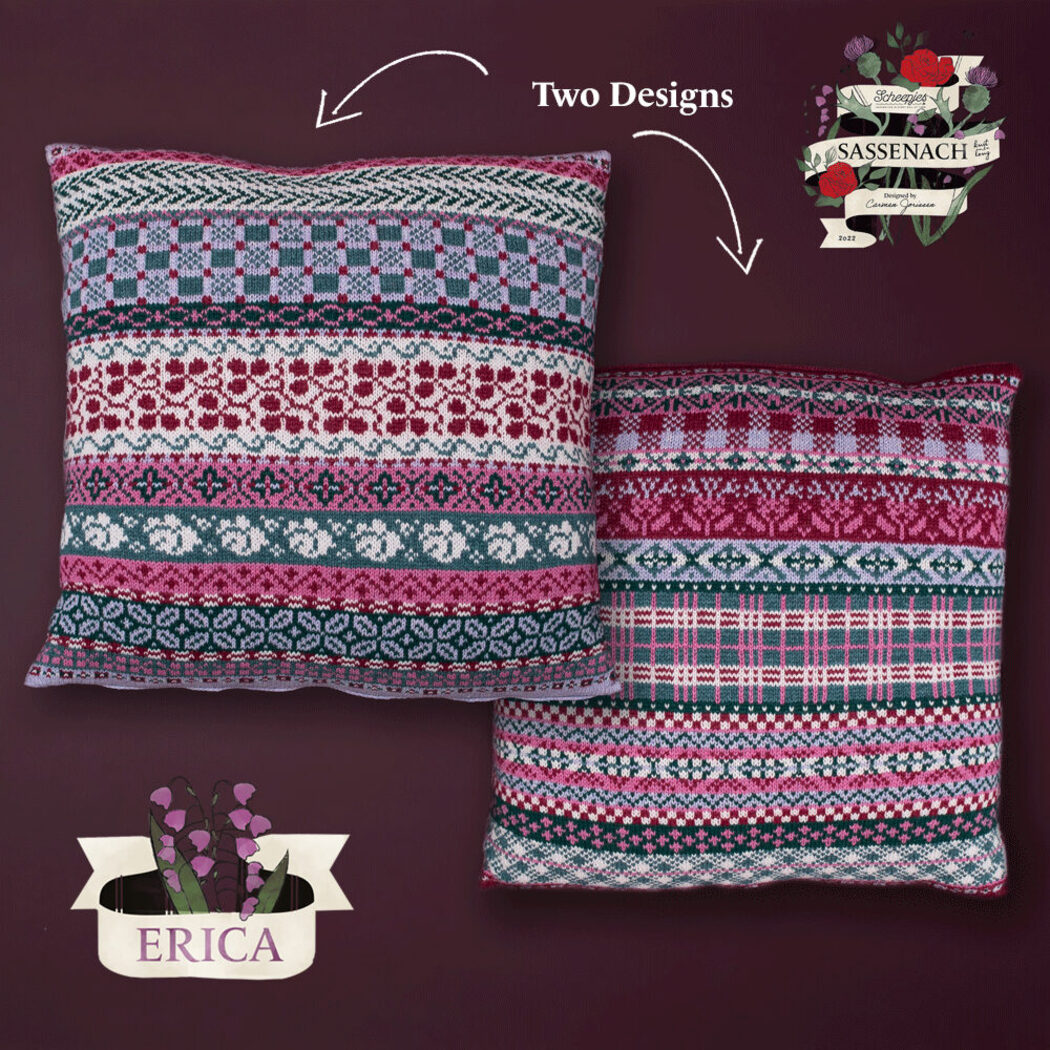 About the designer
Carmen Jorissen began knitting and crocheting in 2011. Both gave her immense joy and brought unexpected opportunities so her new hobbies quickly snowballed into something much bigger! Carmen blogs, vlogs and has been a full-time designer since 2019. She has designed many projects for Scheepjes YARN Bookazine and was the designer of the Cosy Moments MAL in 2020. Discover more via her blog.
Designer Carmen Jorissen of NewLeafDesigns.nl has been inspired by memories of the landscapes of her Scottish holidays and by Outlander, one of her favourite TV dramas, the hit adaptation of the novels by Diana Gabaldon. For a truly immersive experience, knitters may decide to watch, read or listen to the Outlander series during the KAL!