Submenu
Scheepjes CALs

Scheepjes Colour Lab CAL

Scheepjes CAL 2020 - d'Histoire Naturelle

Scheepjes CAL 2019 - Rozeta

Scheepjes CAL 2018 - Ubuntu

Scheepjes CAL 2017 - Hygge

Scheepjes CAL 2016 - Last Dance on the Beach

Scheepjes CAL 2015 - Flight of Fancy

Scheepjes CAL 2014

Scheepjes Make-A-Long

Christmas Tangle Blanket MAL

Scheepjes KALs

CALs and MALs sponsored by Scheepjes

Around the Bases CAL 2015

Sophie's Universe CAL 2015

I want that Bag CAL 2015

Projects & Kits
Bonus pattern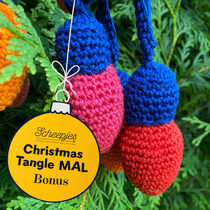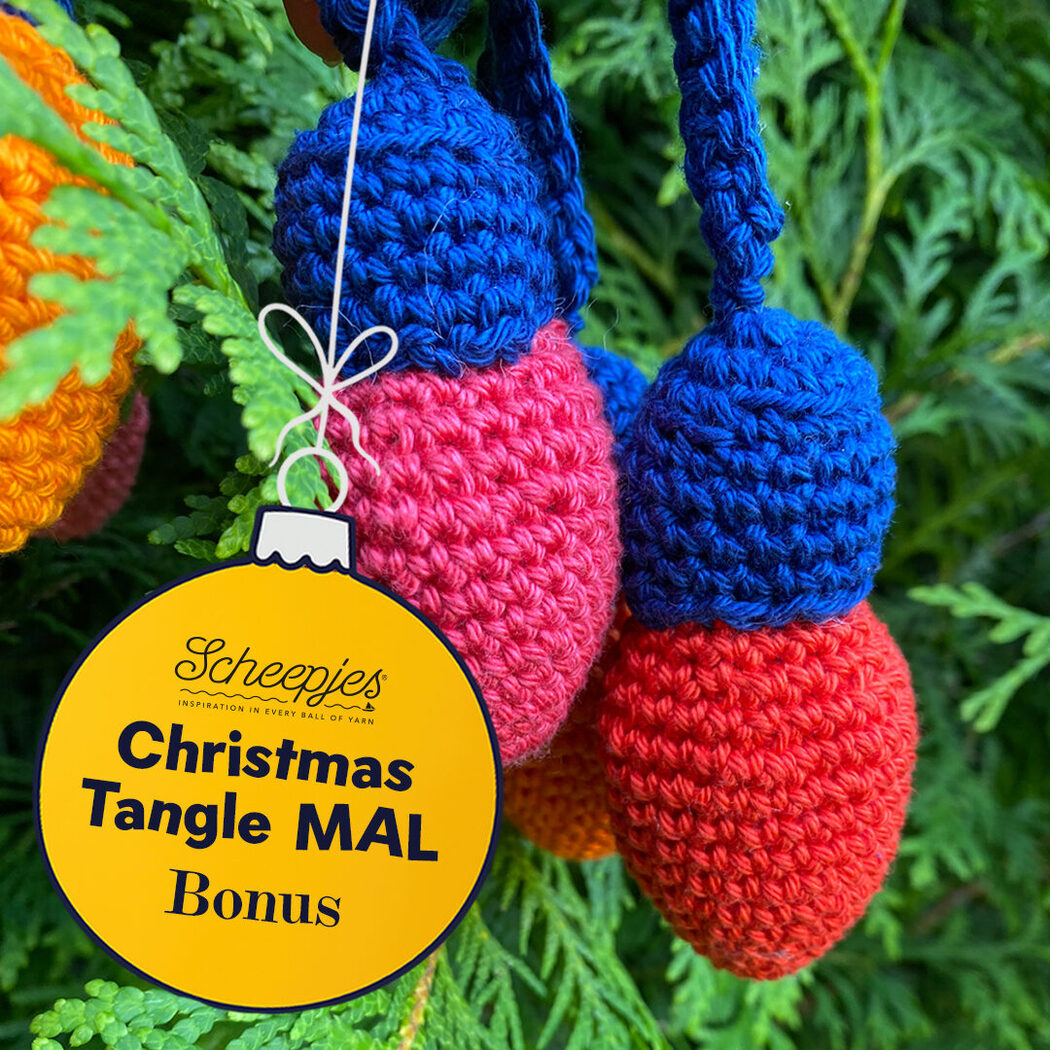 We're finishing the Christmas Tangle MAL in style with a complementary bonus pattern: a Christmas Lights Chain!
To keep things fresh, we're making a sidestep from the interlocking crochet to create three-dimensional Christmas lights using the amigurumi technique.


Pattern
The pattern is updated to the original Ravelry pattern!
The different yarns used to make the Christmas Tangle MAL are all suitable to create a Christmas Lights Chain. The image below shows the differences that occur in size.