Submenu
Scheepjes CKALs

Scheepjes Dawn Chorus CKAL

Scheepjes CALs

Scheepjes Colour Lab CAL

Scheepjes CAL 2020 - d'Histoire Naturelle

Scheepjes CAL 2019 - Rozeta

Scheepjes CAL 2018 - Ubuntu

Scheepjes CAL 2017 - Hygge

Scheepjes CAL 2016 - Last Dance on the Beach

Scheepjes CAL 2015 - Flight of Fancy

Scheepjes CAL 2014

Scheepjes Make-A-Long

Christmas Tangle Blanket MAL

Scheepjes KALs

CALs and MALs sponsored by Scheepjes

Around the Bases CAL 2015

Sophie's Universe CAL 2015

I want that Bag CAL 2015

Projects & Kits
Spirits of Life Wrap CAL 2017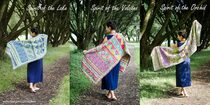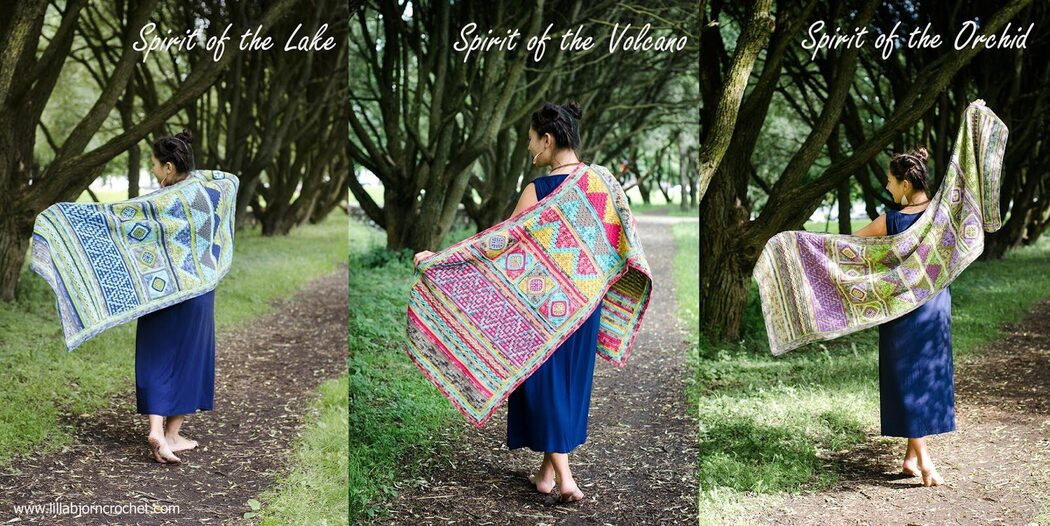 Scheepjes proudly present the Spirits of Life Wrap CAL, designed by Tatsiana Kupryianchyk of Lilla Björn Crochet, inspired by Native American textile and fiber art. The result is a stunning wrap, which comes in 3 colourways: Spirit of the Lake, Spirit of the Volcano and Spirit of the Orchid. All details regarding this CAL are available here.
10 facts on Spirit of Life Wrap CAL

Start CAL: October 18th 2017
Time span: 9 weeks
Kits in stores on September 27th 2017
Measurements: approx. 63 cm x 180 cm
Yarns used: Scheepjes Catona and Scheepjes Spirit
Free pattern via www.lillabjorncrochet.com
Pattern available in at least 10 languages
Progress pictures and video's available
This CAL is hosted by Official CCC Social Group on Facebook.
Reveal of the complete wrap on August 14th via lillabjorncrochet.com
Pattern
The pattern is available for free in at least 10 languages; English UK and US, Dutch, Spanish, German, French, Hebrew, Swedish, Afrikaans and Polish. Below the links to the pattern, instructions and videos of each week.
Week 1
Week 2
Week 3
Week 4
Week 5
Week 6
Week 7
Week 8
Week 9
More information about the Spirits of Life Wrap CAL is available via Tatsiana's blog: Lilla Björn Crochet.