Sashiko Happy Coat MAL
Sashiko Happy Coat MAL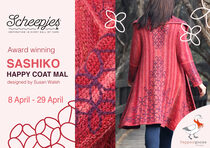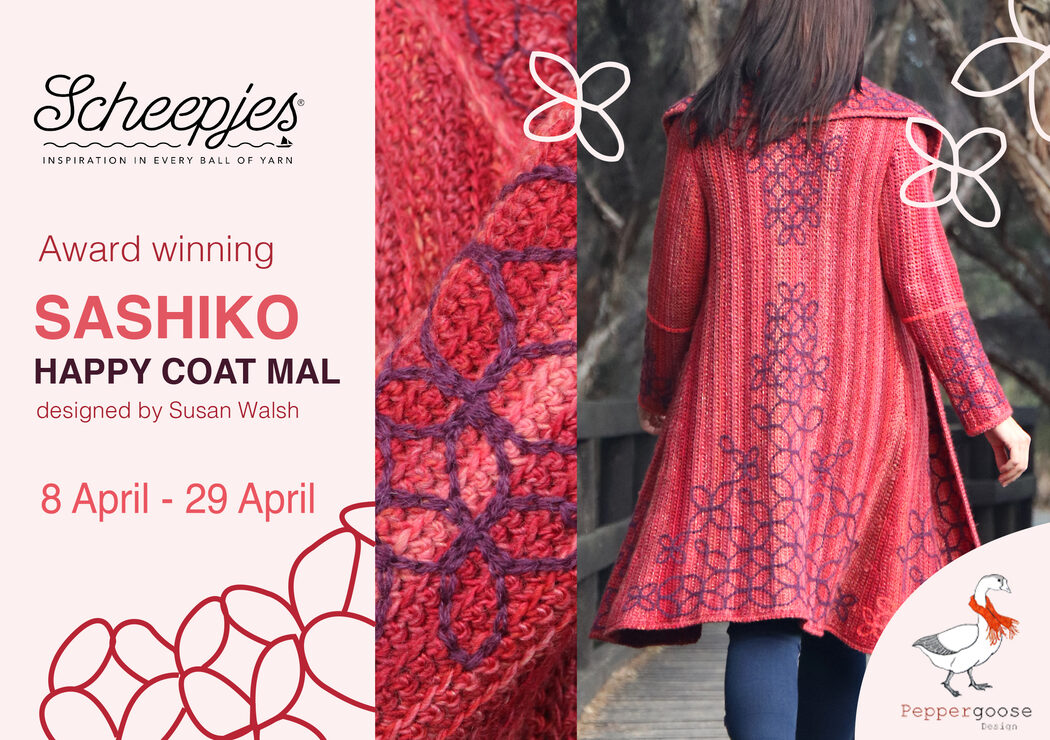 Sashiko Happy Coat MAL
We are proud to announce our first ever garment MAL! And it truly is a fabulous garment! The Sashiko Happy Coat is a gorgeous coat, crocheted with Scheepjes Our Tribe. Inspired by the Sashiko technique, the lovely decorative embroidery on the coat is made using our Scheepjes Alpaca Rhythm.
The pattern includes sizes S till XXL and, as an added bonus, Susan will provide extra information for those wishing to custom fit or those looking to adapt the pattern to larger sizes. This crochet pattern is perfect for intermediate through to advanced crafters!
This MAL will run from 8 April until 29 April 2020, and will be held in the official Scheepjes Facebook Groups. There are two groups: a Dutch one and an international one. Hope to see you there!
Pattern
The Sashiko Happy Coat is a paid, ad-free PDF from Ravelry or Etsy containing the entire pattern. Participants are required to purchase the complete pattern to participate in this MAL as it will not be released in parts.
List of Materials
Scheepjes Our Tribe (70% Merino Superwash, 30% Polyamide; 100g/420m)
Yarn A: 10 (11: 12: 13: 14) balls.
Note: this includes yarn required for 2 swatches and to account for the individual variations in the amount of yarn used.
Scheepjes Alpaca Rhythm (80% Alpaca, 20% Wol Extra fine; 25g/200m)
Yarn B: 3 (3: 3: 3: 3) balls.
Yarn C: 1 (1: 1: 1: 1) balls. Note: this includes yarn for 2 swatches.
Good to know: this project is ideal for creating your own colour combinations! Check out Susan's suggestions for colour combination here.
About the designer
Susan Walsh works as a veterinarian a couple of days a week. When she is not working, she is a self-proclaimed crochet fanatic. She loves to design new, modern crocheted garments and accessories. Occasionally, she likes to combine felting with crochet to create lovely handbags or home décor items. Crochet is truly so versatile!
She has won various Crochet Guild of America design awards with her patterns, and you'll find many of her patterns published in magazines in the United Kingdom, The Netherlands, Canada, and The United Stated of America. You can find her on social media and Raverly as Peppergoose. For more information and crochet tutorials for the techniques used in her patterns, check out her blog peppergoose.design.
Sashiko Happy Coat MAL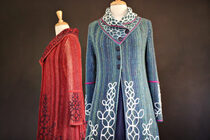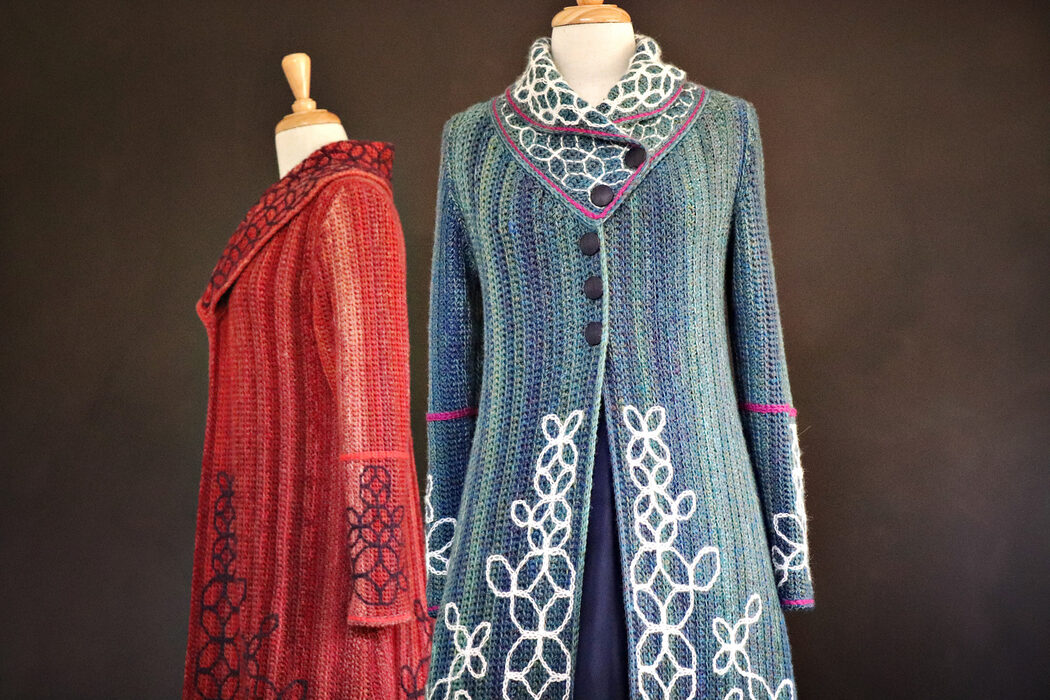 Sashiko Happy Coat MAL
The Red Sashiko Happy Coat is made using Scheepjes Our Tribe – Happy in Red (968), and Scheepjes Alpaca Rhythm – Paso (662) & Cha Cha (669).
The Blue Sashiko Happy Coat is made using Scheepjes Our Tribe - The Curio Crafts Room (974), and Scheepjes Alpaca Rhythm – Bop (670) & Jitterbug (667).