Submenu
Scheepjes CALs

Scheepjes Colour Lab CAL

Scheepjes CAL 2020 - d'Histoire Naturelle

Scheepjes CAL 2019 - Rozeta

Scheepjes CAL 2018 - Ubuntu

Scheepjes CAL 2017 - Hygge

Scheepjes CAL 2016 - Last Dance on the Beach

Scheepjes CAL 2015 - Flight of Fancy

Scheepjes CAL 2014

Scheepjes Make-A-Long

Christmas Tangle Blanket MAL

Scheepjes KALs

CALs and MALs sponsored by Scheepjes

Around the Bases CAL 2015

Sophie's Universe CAL 2015

I want that Bag CAL 2015

Projects & Kits
Prism Blanket MAL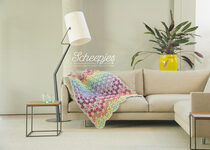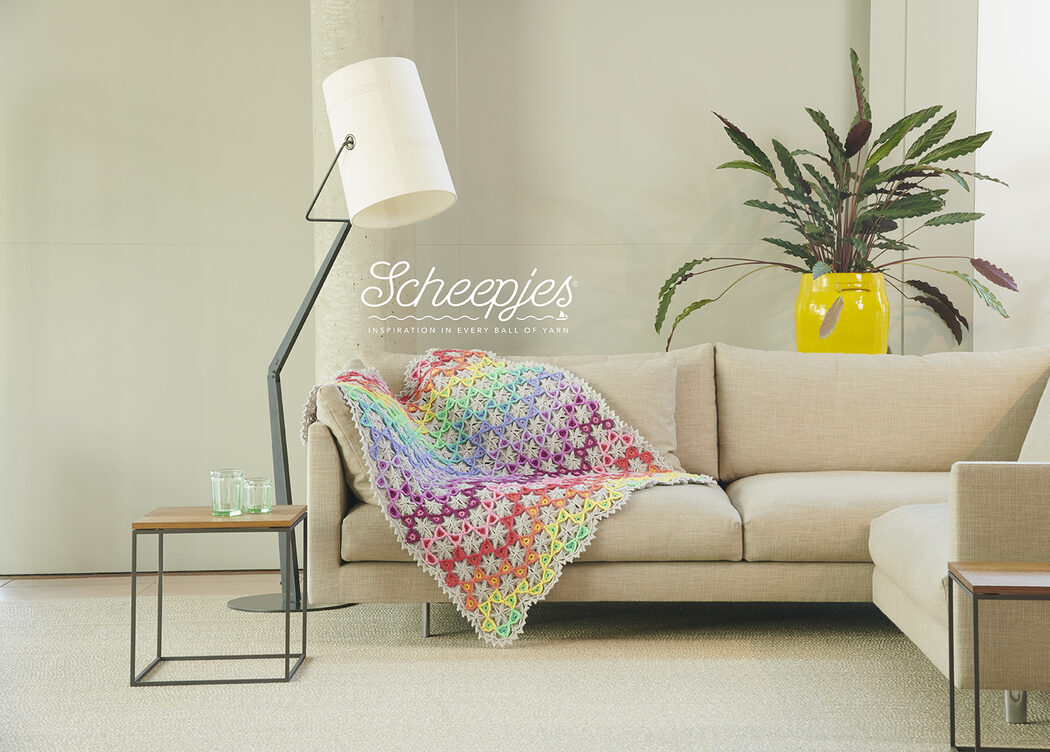 The mesmerising Prism Blanket designed by Scheepjes friend Susan is soon to become available to you all as the next Scheepjes Make-A-Long! Beginning on 22 July and running through till 22 August, get involved in this exciting new collaborative project via the Official Scheepjes Facebook group. There we welcome you to share with us your progress, any questions you may have, as well as tips and advice for your fellow crafters.
The Prism Blanket has been created using Scheepjes Colour Crafter yarn and measures 100 x 120cm.
Everything you need
Below we have put together a list for you with absolutely everything you are going to need to complete the Prism Blanket MAL. This information is also available on Susan's blog (English only) as well the pattern itself (Dutch and English only).
Scheepjes Colour Crafter:
Colour A: 1083 Tilburg x 1 ball
Colour B: 1132 Leek x 1 ball (or 1723 Vlissingen)
Colour C: 1263 Leerdam x 1 ball
Colour D: 1259 Groningen x 1 ball
Colour E: 1422 Eelde x 1 ball
Colour F: 1082 Zwolle x 1 ball
Colour G: 1432 Heerlen x 1 ball (or 1188 Rhenen)
Colour H: 1084 Hengelo x 1 ball
Colour I: 1061 Meppel x 1 ball
Colour J: 1241 Den Bosch x 1 ball
Basis Colour: 1203 Heerenveen x 9 balls
And you need:
Crochet Needle size 4mm
Wool Needle
Crochet pattern in English, available via Ravelry