YARN Bookazine 5 - Woman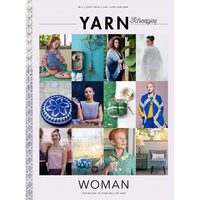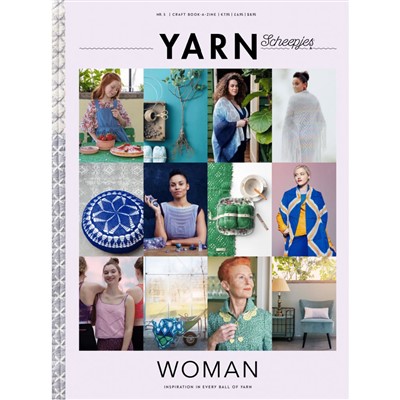 "As women we can wear many different 'hats' throughout our lives: daughter, sister, mother, wife, friend. These are roles that unite us, and can sometimes define us. But more importantly, throughout the many roles we play in our lives, we grow and develop. We become stronger, more confident and wiser."
Be taken on a journey throughout the history of Women as you discover a host of designs that celebrate the similarities, as well as the differences, that unite women of different ages, cultures, shapes and sizes. From designs like the Lucy Apron which reminisce on the traditional roles of women, to the Amethyst Dress which celebrates women's bodies, this issue aims to inspire you to create something beautiful for the inspirational women in your lives.
YARN Bookazine is published in English (UK) and Dutch.
Buy from your local yarn store!
YARN Bookazine is also available from Scheepjes retailers.

Subscribe Now!
You can now subscribe to receive the latest copy of our bi-annual YARN Bookazine direct to your door! Subscribe for 2 years and receive 4 copies of YARN Bookazine in that time. Individual copies of all issues are also available to purchase via our subscriptions link.
For English issues: http://bit.ly/ScheepjesSubsEnglish
For Dutch issues: http://bit.ly/ScheepjesSubsNederlands
Please note that prices displayed on the subscriptions webpage include postage and packaging costs.