YARN Bookazine 10 - The Colour Issue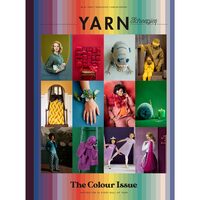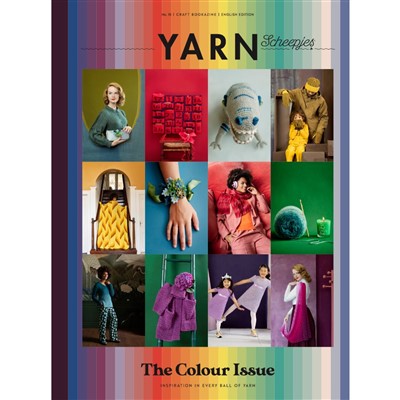 "Is there a crafter among us who doesn't get excited by colour? For the creative eye it is a magical source of stimulation and inspiration wherever we are." – Simy Somer, Scheepjes Creative Director"
We celebrate colour in this special edition 10th issue of YARN Bookazine, where we look back on 165 years of our brand's history, delve deeper into the theme of colour and celebrate our 10th issue by creating a literal paperback rainbow as you flick through the pages, positively bursting with an endless array of colour. Featuring 16 breathtakingly beautiful Autumn/Winter designs spanning the entire spectrum to fill your hands, hooks (or needles) and homes with. Add a splash of colour to your autumn wardrobe by wearing the Frozen Rose Shawl, or relax underneath the Winter Sun Blanket while your little ones are having fun wearing the Red Panda socks – you'll find much to inspire you in this wonderful bookazine.
YARN Bookazine is published in English (UK) and Dutch.

Buy from your local yarn store!
YARN Bookazine is available from Scheepjes retailers.
Subscribe Now!
You can now subscribe to receive the latest copy of our bi-annual YARN Bookazine direct to your door! Subscribe for 2 years and receive 4 copies of YARN Bookazine in that time. Individual copies of all issues are also available to purchase via our subscriptions link.
For English issues: http://bit.ly/ScheepjesSubsEnglish
For Dutch issues: http://bit.ly/ScheepjesSubsNederlands
Please note that prices displayed on the subscriptions webpage include postage and packaging costs.