YARN Bookazine 1 - The Sea Issue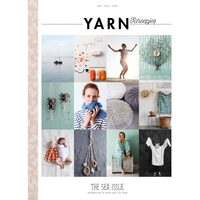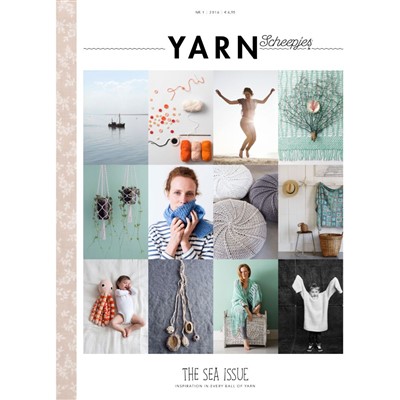 "The Sea has always been a source of inspiration. The beginning of a story, the start of a painting or the rhythm of a song. We are surrounded by the sea, it embraces us. And that is exactly the feeling that we want to achieve with a hand-knitted shawl or a crocheted blanket."
Such is the essence of our very first issue of YARN Bookazine, captured in the forward written by our Creative Director Simy Somer. From the crocheted, lacework Summer Tunic to the knitted Waves shawl made using our Rhythm Alpaca and Mohair yarns, there is something to inspire one and all.
YARN Bookazine is published in English (UK) and Dutch.
Buy from your local yarn store!
YARN Bookazine is also available from Scheepjes retailers.

Subscribe Now!
You can now subscribe to receive the latest copy of our bi-annual YARN Bookazine direct to your door! Subscribe for 2 years and receive 4 copies of YARN Bookazine in that time. Individual copies of all issues are also available to purchase via our subscriptions link.
For English issues: http://bit.ly/ScheepjesSubsEnglish
For Dutch issues: http://bit.ly/ScheepjesSubsNederlands
Please note that prices displayed on the subscriptions webpage include postage and packaging costs.