Pretty Little Things 38 - Royalty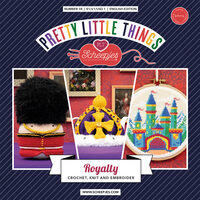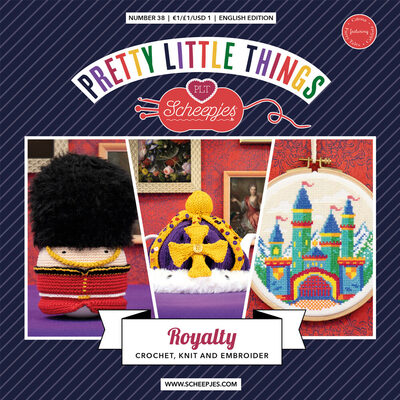 We are certain that you will give Scheepjes Pretty Little Things 38 - Royalty your own, most valued, seal of approval! In this majestic issue, there are three regally inspired projects to crochet, embroider and knit.
If your home is your castle, Nineke Jongstra's Wobble Ball Amigurumi Guard is here to protect! Brighten your Great Halls or bed chamber with Liz Barraclough's colourful fairy-tale cross-stitch design: A Castle Not So Far Away, and bring out the bejewelled Knitted Crown Tea Cosy by Cher Marcus on royal occasions. Sip a cup of English tea in resplendent style and craft the afternoon away!