Pretty Little Things 33 - Christmas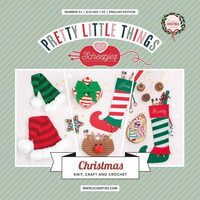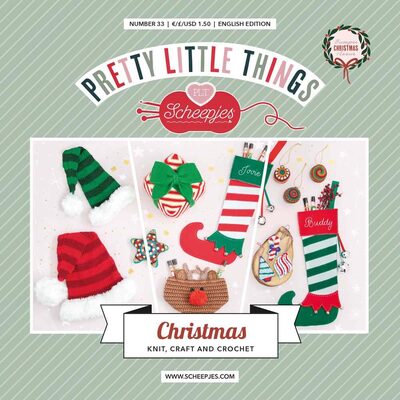 December is often a busy month gearing up for celebrations and preparing for the festivities. So it's always important to think of our wellbeing and make space for quality time for ourselves.
For us crafters, that means time spent with yarn, hooks, needles and scissors! Not everyone will have time to dedicate to a big project this month, so Pretty Little Things 33 - Christmas is perfect for picking up when you need a quick, creative fix.
In this bumper issue, we've gone for traditional Christmassy reds and greens, and you'll notice that all seven of the fun, festive projects use Scheepjes yarns in one way or another, whilst carrying the theme of stripes throughout. There are ideas to decorate your home, including tree decorations to crochet and needle punch, embroidered stockings to hang from the mantelpiece and even a knitted present-shaped doorstop! For last-minute gifts, you might know someone who would love the cosy knitted hat or appreciate the cute, crocheted reindeer tub that you can fill with treats.