YARN Bookazine 16 - Shimmerland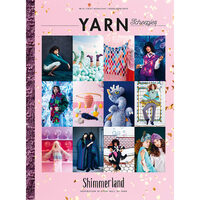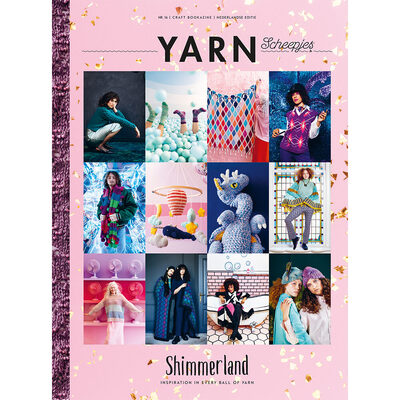 Sometimes, we find a sense of liberation and joy when venturing into our own inner realms. There are no restrictions, and we can immerse ourselves in the worlds we create. This edition of YARN Bookazine embraces this theme: going beyond everyday reality and exploring the depths of our imaginations, unveiling new personas and entering into fantasy.
Shimmerland is a place where crafters can embark on a journey of discovery, exploring alter egos and the boundless potential within crafting practices. It invites readers to venture into a domain where their creations can morph into anything their hearts desire. Embrace the wonder and potential within your own creative landscapes and craft something spectacular!
Throughout the lookbook, 18 diverse knitting and crochet projects are organised into four fabulous chapters: Fantasy, Alter Ego, Dreamscape and Masquerade. Fascinating articles reflecting the theme showcase different facets of embroidery and feature visionary artists from different cultures.
Availability
YARN Bookazine is published in English (UK) and Dutch and is available from Scheepjes retailers worldwide.
You can also have the bi-annual publication delivered directly to your door. YARN Bookazines are available for worldwide delivery, either individually or as a 2-year subscription. Please note that prices displayed on the link include postage and packaging.
For English issues:http://bit.ly/ScheepjesSubsEnglish
For Dutch issues:http://bit.ly/ScheepjesSubsNederlands