YARN Bookazine 14 - Expression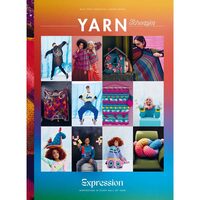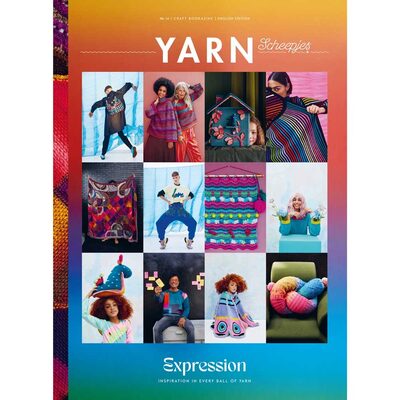 "Almost every living form, consciously or not, expresses itself in some way, which is one of the many reasons why our lives are so interesting!" - Simy Somer Creative Director

Many designs in YARN Bookazine 14 - Expression combine various knitting or crochet techniques and are embellished with beadwork or embroidery for extra flair. Garments are inclusively designed to be unisex and suited to most shapes and sizes. Colour palettes are vibrant, fun and cheerful, contrasting with softer, darker colours giving depth and style. The 16 modern crochet and knitting projects encourage the expression of unique, individual identities. They feature a wide range of yarns, from luxurious Alpaca and Merino to wastewater produced Cottons and a fully recycled blend of Viscose and Wool. Be prepared for unconventional fibre and colour combinations, interesting construction, and expressive shapes and textures.

YARN Bookazine is published in English (UK) and Dutch.
Buy from your local yarn store!
YARN Bookazine is also available from Scheepjes retailers.

Subscribe Now!
You can now subscribe to receive the latest copy of our bi-annual YARN Bookazine direct to your door! Subscribe for 2 years and receive 4 copies of YARN Bookazine in that time. Individual copies of all issues are also available to purchase via our subscriptions link.
For English issues: http://bit.ly/ScheepjesSubsEnglish
For Dutch issues: http://bit.ly/ScheepjesSubsNederlands
Please note that prices displayed on the subscriptions webpage include postage and packaging costs.