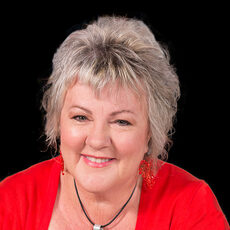 Jenny King
Jenny King is an Australian innovative and amazingly diverse crochet designer. Crochet is her passion. She has been extremely lucky to have made her obsession her profession.
Specializing in crochet only, Jenny is a passionate teacher with 30 years experience both in Australia & USA. Jenny majored in Textiles when she graduated as a teacher in 1981. Jenny was also a brick and mortar yarn store owner for nearly 10 years but has moved her business online so that she can continue to focus on designing and teaching internationally.
Jenny's designs are internationally published with 20 pattern books to her name. She has designs in major magazines in the UK, USA and Australia. Her beaded crochet work traveled in a crochet exhibition called "Hooked" throughout Australian and then USA. Jenny's designs are also published in Vogue Knitting Special Crochet edition, Interweave Crochet magazine and Crochet! Jenny is a featured presenter on TV's Knit and Crochet Now in USA.
Patterns
Patterns by Jenny King