Scheepjes Yarn Bowls
| | | |
| --- | --- | --- |
| | Color code: | 63884 Black Leaf |
The Scheepjes Yarn Bowl is ideal for keeping your yarn safely contained while you knit or crochet. By simply placing your yarn in the bowl and threading the loose outer strand through the bowl's coil, enjoy a consistent release of yarn and tension as you knit or crochet!
Unbreakable yarn bowls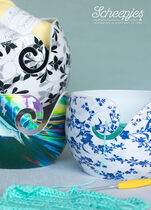 Scheepjes presents a new series of unbreakable yarn bowls with 3 colourful designs. These unbreakable yarn bowls are available in Black Leaf, Blue Leaf and Illusion.
Limited Edition yarn bowls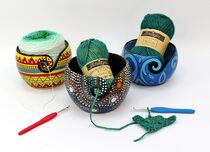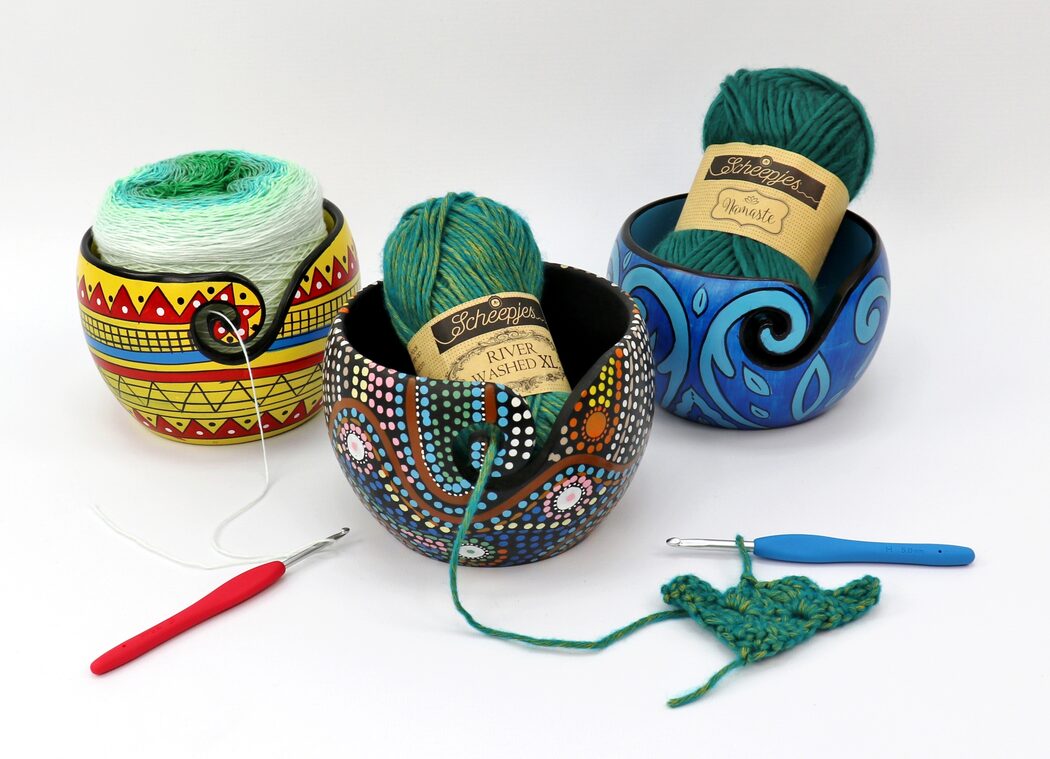 These limited edition yarn bowls consists of 3 colourful designs, each with its own story. These yarn bowls are made of mango wood and are hand-decorated. The three designs: Yellow Stripe, Blue Leaf and Dot Painting are inspired by the art of indigenous cultures from all over the world.
Go back go accessoire overview