YARN Bookazine 8 - Tea Room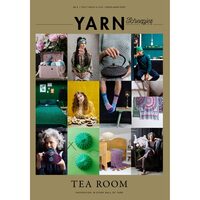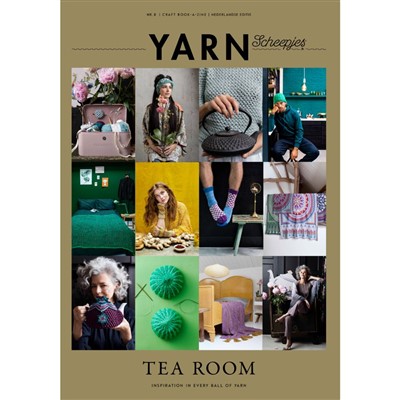 "For as long as I can remember, a cup of tea has been the beverage of choice that brings us together and I love the many rituals and ceremonies we have cultivated around it. During difficult times, we offer a cup of tea as solace for celebrations, a tea party is always a popular choice. Tea fits all occasions, all ages, and has a flavour to suit all tastes."
Pour yourself a large cup of tea and leaf through the pages of our eighth issue of YARN Bookazine as you discover knitting and crochet patterns whose designs are inspired by the various flavours of tea! Whether representing fields of tea in the Nishio Sweater or paying tribute to a classic flavour in the Earl Grey Socks, there's much to entice you in this issue.
YARN Bookazine is published in English (UK) and Dutch.
Buy from your local yarn store!
YARN Bookazine is also available from Scheepjes retailers.

Subscribe Now!
You can now subscribe to receive the latest copy of our bi-annual YARN Bookazine direct to your door! Subscribe for 2 years and receive 4 copies of YARN Bookazine in that time. Individual copies of all issues are also available to purchase via our subscriptions link.
For English issues: http://bit.ly/ScheepjesSubsEnglish
For Dutch issues: http://bit.ly/ScheepjesSubsNederlands
Please note that prices displayed on the subscriptions webpage include postage and packaging costs.