YARN Bookazine 7 - Reef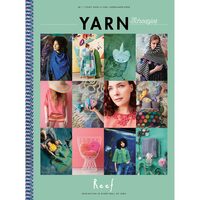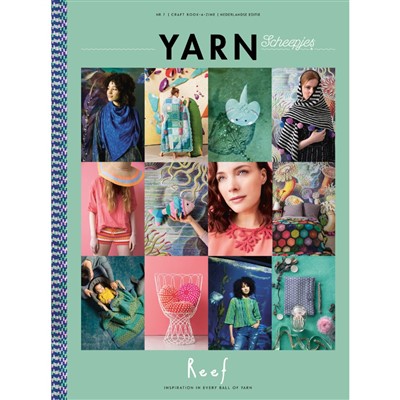 "I've been lucky enough twice in my life to dive on the Great Barrier Reef in Australia. It was a once in a lifetime experience that I had two times! The colours, the sights, the muffled sounds and the floating sensation of being on the reef were a sensory overload and busting with inspiration for a creative mind."
As you float through the pages of our seventh issue of YARN Bookazine, you'll find yourself swimming amongst anemones and forests of kelp before you end up at a coastal reef enjoying the beautiful coral found below. From large projects like the Surftime Blanket to smaller items like the Baby Ray toy, this issue reveals a whole new word of creative inspiration to satisfy all your creative desires.
YARN Bookazine is published in English (UK) and Dutch.
Buy from your local yarn store!
YARN Bookazine is also available from Scheepjes retailers.

Subscribe Now!
You can now subscribe to receive the latest copy of our bi-annual YARN Bookazine direct to your door! Subscribe for 2 years and receive 4 copies of YARN Bookazine in that time. Individual copies of all issues are also available to purchase via our subscriptions link.
For English issues: http://bit.ly/ScheepjesSubsEnglish
For Dutch issues: http://bit.ly/ScheepjesSubsNederlands
Please note that prices displayed on the subscriptions webpage include postage and packaging costs.