YARN Bookazine 6 - Folk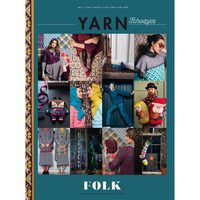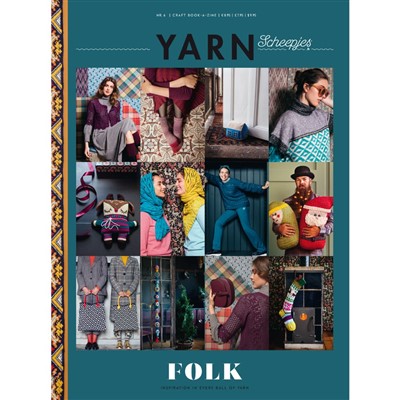 "There was a flurry of excitement in the studio and with our designers when we decided on the theme of FOLK for this issue. Anyone who enjoys crafts of any kind takes inspiration at some point from traditional folk patterns, music, designs, stories, textiles and crafts."
Our sixth issue of YARN Bookazine introduces patterns inspired by various styles of folk art and music, reflecting on cultures, people and history. From the Quaker Quilt inspired by the Quakers of West America to the Winterberry Socks made using the Fair Isle technique, there is lots to be explored and created with this issue. We've also sprinkled a little Festive Spirit with some Christmas projects this time round!
YARN Bookazine is published in English (UK) and Dutch.
Buy from your local yarn store!
YARN Bookazine is also available from Scheepjes retailers.

Subscribe Now!
You can now subscribe to receive the latest copy of our bi-annual YARN Bookazine direct to your door! Subscribe for 2 years and receive 4 copies of YARN Bookazine in that time. Individual copies of all issues are also available to purchase via our subscriptions link.
For English issues: http://bit.ly/ScheepjesSubsEnglish
For Dutch issues: http://bit.ly/ScheepjesSubsNederlands
Please note that prices displayed on the subscriptions webpage include postage and packaging costs.