YARN Bookazine 2 - Midnight Garden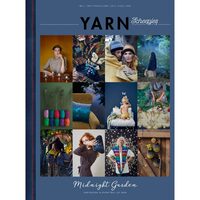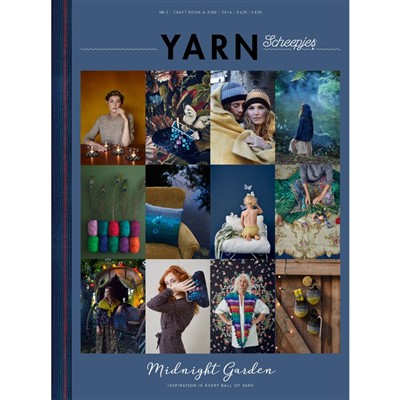 "Walk barefoot, listen to the wind, drink in the moon, be magic."
This issue of YARN Bookazine celebrates all the forms, shapes and colours that surround us in nature. Featuring designs for little ones like the Crawling Caterpillar and the Moonlight Butterfly Blanket, and a range of garments and accessories like the Stardust Shrug and the Lacework Shawlette, designed to keep us cosy while exploring the world around us, this issue is a labyrinth waiting to be discovered.
YARN Bookazine is published in English (UK) and Dutch.
Buy from your local yarn store!
YARN Bookazine is also available from Scheepjes retailers.

Subscribe Now!
You can now subscribe to receive the latest copy of our bi-annual YARN Bookazine direct to your door! Subscribe for 2 years and receive 4 copies of YARN Bookazine in that time. Individual copies of all issues are also available to purchase via our subscriptions link.
For English issues: http://bit.ly/ScheepjesSubsEnglish
For Dutch issues: http://bit.ly/ScheepjesSubsNederlands
Please note that prices displayed on the subscriptions webpage include postage and packaging costs.