Pretty Little Things 41 - Retro Summer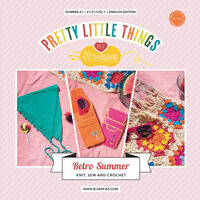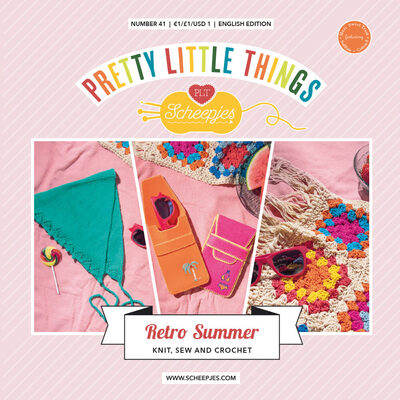 Summer is the perfect season for showing off wonderful colours with a retro twist, and what better way to enjoy a warm day than taking a trip to the beach with a picnic basket, filled to the brim with juicy fresh fruits? In Pretty Little Things – 41 Retro Summer, our three projects are inspired by the timeless colour palette and groovy summer styles of the 60s and 70s. So, tie your hair back with Cher Marcus' Knitted Lacy Scarf, pop a pair of vintage sunnies in Liz Barraclough's Felt Sunglasses Case, and don't forget to bring Natalie Beard's Little Granny Fringe Blanket to double up as a picnic rug. It's time to have some fun in the sun!
The projects in this issue are crafted with Scheepjes Cotton 8, Maxi Sweet Treat and Soft Fun.